Home / Our Neighbors' Garden Spartan 'Grow Green' Volunteers 2023
Our Neighbors' Garden Spartan 'Grow Green' Volunteers 2023
Hosted by Grand Traverse Area Spartans.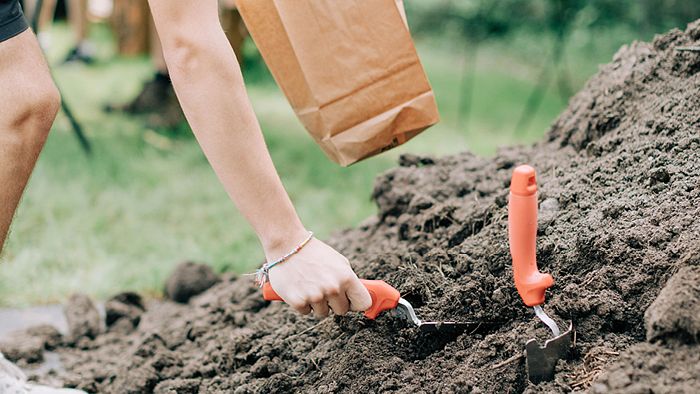 Alumni Club/Affinity Group

In-Person

Food Service/Distribution
4 of 25 volunteers have pledged their time
---
Project Description
We invite our Grand Traverse Area Spartan alumni, friends, and families, along with MSU Extension Master Gardeners, to please join Our Neighbors' Garden community volunteer team!
Join your fellow Spartans for just a single day … or as often as you may wish during May, June, July, August and September 2023
Our Neighbors' Garden (ONG) team members help plant, tend to water and weed, and harvest a variety of fresh and healthy produce, delivered daily by Food Rescue, to more than 60 local food pantries and community meal sites that serve our many neighbors and families in need.
If you would like to learn more about becoming an ONG community volunteer, or may wish to join the ONG team, we invite you to please contact…
Tom Emling by email at emlingt@msu.edu
------------------
About Our Neighbors' Garden (ONG) Community Partners
For more than a decade the one acre garden, near the corner of Three Mile Road and Garfield Road, has received ongoing financial support from Traverse City's Central United Methodist Church congregation and enabled…
Our Neighbors' Garden volunteers to serve together as community partners and team members with:
Food Rescue's warehouse and regional truck delivery staff and volunteers
and
Northwest Education Services Career-Tech Center's Agriscience & Natural Resources Program 11th and 12th grade students and teachers
Please Join your fellow Spartans and Help Our Neighbors' Garden to 'Grow Green' this summer!
With our MSU Grand Traverse Area Spartans " 'Grow' Green! " Thank You
Community Partner - Our Neighbors' Garden - Traverse City MI
Our Neighbors' Garden - Traverse City MI Accommodations
Must be 12 years or older
Children under 12 years must be accompanied by an adult
About Our Neighbors' Garden - Traverse City MI
About Our Neighbors' Garden (ONG) Community Partners …
For more than a decade the one acre garden, near the corner of Three Mile Road and Garfield Road, has received ongoing financial support from Traverse City's Central United Methodist Church congregation and enabled…
Our Neighbors' Garden volunteers to serve together as community partners and team members with:
Food Rescue's warehouse and regional truck delivery staff and volunteers
and
Northwest Education Services Career-Tech Center's Agriscience & Natural Resources Program 11th and 12th grade students and teachers
Website: https://www.facebook.com/search/top?q=our%20neighbors%27%20garden%20tc

Project Date
Oct. 13, 2023
Project Locations and Shifts
Our Neighbors' Garden


1249 3 Mile Rd S




Traverse City

,

MI

49686
9 a.m. - 12 p.m.
(21 spots available)
Project Coordinator
---