Home / Genesee County Spartans partner with Sloan Museum of Discovery
Genesee County Spartans partner with Sloan Museum of Discovery
Hosted by Genesee County Spartans.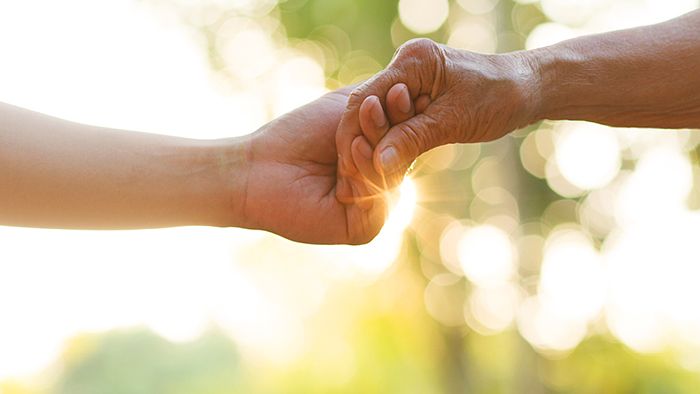 Alumni Club/Affinity Group

In-Person

Community Development

Education
16 of 18 volunteers have pledged their time
Volunteer registration is closed.
If you would like to volunteer, please contact Carla Clark at geneseecountyspartans@gmail.com or (810) 516-3101 .
---
Project Description
Local Spartans will partner with Sloan Museum of Discovery on Saturday, February 11th, 10am – 1pm.
PLEASE NOTE: Although we're partnering with Sloan Museum of Discovery, check in will begin at 9:45a.m. in the Jupiter room located in Longway Planetarium, 1310 E Kearsley St, Flint, MI 48503 (directly across the street from Sloan)
Volunteers are needed - ages 16 and up to help prepare materials for lessons that their education team takes out to Flint and surrounding schools and for field trips that come into Michigan's largest planetarium, Longway, and Sloan Museum of Discovery. Genesee County Spartans will provide water and snacks.
Community Partner - Sloan Museum of Discovery
Sloan Museum of Discovery Accommodations
Must be 16 years or older
Wear you favorite GREEN & WHITE gear!
About Sloan Museum of Discovery
Regional history, historic automobiles and hands-on science are major features of the Sloan Museum. Dramatic settings, video programs and hundreds of artifacts and photographs portray the area's tumultuous 20th century history in the Flint and the American Dream exhibit. Traveling exhibits fill the Temporary Gallery with a variety of educational and entertaining displays year-round. The Buick Automotive Gallery presents major automotive exhibits featuring vehicles from the Sloan fleet of over 100 Flint-built carriages and automobiles.
The Sloan Museum's collections trace their history to the Genesee County Historical Society's origins in the 1860s. In 1920 when the Historical Society disbanded, the collections were turned over to the Flint Board of Education for a museum display in a building occupied by Flint Junior College. When the Historical Society reorganized in 1946, the collections were returned and the Society moved its exhibits to the Genesee County Court House. From the outset of their second era, the Society sought a permanent historical museum.
In 1952, the greater Flint community began planning for a College and Cultural Center. Funds were secured to build seven independent cultural facilities in a park-like setting east of downtown Flint.
Two museums were planned for the new Cultural Center – a transportation museum and a local history museum. Due to the prohibitive costs of separate museums, campaign leaders decided to combine the two themes in a single facility. The Genesee County Historical Society donated its collections to the new museum, named for longtime President and Chairman of the Board of General Motors, Alfred P. Sloan, Jr. The Sloan Museum first opened to the public on November 2, 1966.
In the 1950s, the ad hoc College and Cultural Development Committee designated the Flint Board of Education as the governing authority, and endowment administrator, of the Cultural Center, including Sloan Museum. Today, the Flint Cultural Center includes Sloan Museum, Buick Automotive Gallery, Longway Planetarium, Flint Institute of Arts, Flint Youth Theatre, The Whiting, Sarvis Conference Center, Flint Public Library, and the Flint Institute of Music. While some of these agencies operated under independent boards, the Flint Board of Education remained the governing body for Sloan Museum, Sarvis Center, Longway Planetarium, The Whiting, Flint Youth Theatre, and Flint Public Library until December 15, 1993. At a Board of Education meeting on that date, the Board approved a Lease-Management agreement, which transferred administration of the Cultural Center agencies to the recently formed Flint Cultural Center Corporation. Today, the FCCC oversees Sloan Museum, Longway Planetarium, and The Whiting.
In 1999, the Buick Gallery and Research Center was opened. This facility, attached to the museum's collection storage building, is one block east of the museum. The gallery is home to a rotating display of two dozen of the museum's automobiles, a automotive restoration facility, and the Perry Archives. Since 2008, the name Buick Automotive Gallery has been used.
In 2004, management of Sloan Museum and Longway Planetarium was combined into Sloan*Longway. Sloan*Longway is comprised of three facilities, namely Buick Automotive Gallery, Longway Planetarium and Sloan Museum. Together, we serve more than sixty thousand school children annually, providing bench mark classes in science and history. We also serve another forty thousand walk-in public visitors who come to see history, exhibits, planetarium shows, as well as our automobile collections. Sloan*Longway is fortunate to serve many volunteers and researchers looking for local, genealogical, and automotive history. We are proud to have the privilege of preserving, collecting, and presenting Genesee County's history.
Website: https://sloanlongway.org/

Project Date
Feb. 11, 2023
Project Locations and Shifts
Longway Planetarium


1310 E. Kearsley




Flint

,

MI

48503
10 a.m. - 1 p.m.
(2 spots available)
Project Coordinator
Volunteer registration is closed.
If you would like to volunteer, please contact Carla Clark at geneseecountyspartans@gmail.com or (810) 516-3101 .
---