Home / AZ Spartans Service Saturday
AZ Spartans Service Saturday
Hosted by AZ Spartans.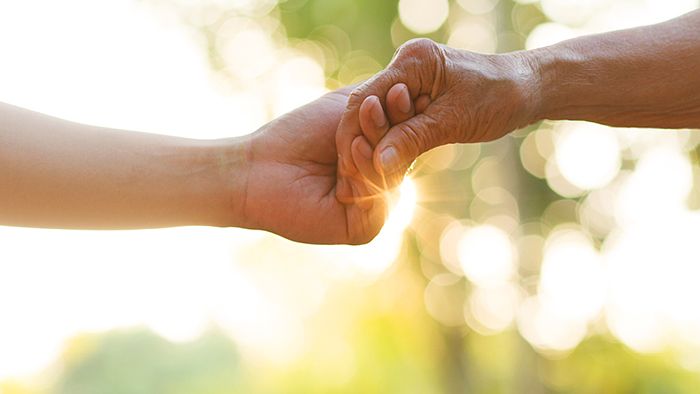 Alumni Club/Affinity Group

In-Person

Social Issues
13 of 20 volunteers have pledged their time
Volunteer registration is closed.
If you would like to volunteer, please contact Jon Janetsky at jonjanetsky@cox.net or (602) 295-6158 .
---
Project Description
Service Saturday is an outreach volunteer activity conducted in conjunction with the ASU Project Humanities. This effort has continued to meet a growing need in this local community to extend humanity to individuals most denied that fundamental dignity - respect, kindness, compassion and empathy. Service Saturday serves as "Humanity 101 in Action" to help distribute shoes, clothing, toiletries and other items to the 150-200 unsheltered adults and to offer support to make sure things run smoothly. The AZ Spartans Alumni Club is here to help support this activity and your help is needed! Please be sure to join us on Saturday, January 28, 2023.
Location Details:
1. Arrival-Parking
You will park in the gated parking lots at the SE corner of 12th AVE and Madison.
YOU WILL NEED TO GET THE CODE FROM DR. NEAL LESTER PRIOR TO THE DAY OF THE EVENT!
The parking lot is just North of the Human Services Campus Administrative Office located at 230 S. 12th Avenue, Phoenix 85007.
The vehicle-gate and keypad are at the SW corner of the parking lot (See arrow #1 on the map image)
Enter the 4-digit code followed by the pound key (#)
2. Walking out parking lot Pedestrian gate
After parking, walk out the Pedestrian gate at the SE corner of the parking lot. This gate is unlocked.
3. Walking to volunteer area
Walk South on 12th Ave.
To your right, on the West side of 12th Ave, you will see a building "The Brian Garcia Welcome Center".
Just beyond the building, you will come upon a vehicle gate with a sign "Human, Welcome Center". We are just beyond that gate!
To the far right of the vehicle gate, there is a pedestrian gate entrance. If it is open, go through that gate.
If the pedestrian entrance is not open, look for a security guard in front of the building, let them know you are a volunteer with the Project Humanities program and they should be able to help you get inside the gate.
If there is no security guard, go to the desk inside the "The Brian Garcia Welcome Center" building and let them know you're a volunteer and need entry.
4. Volunteer area
Once inside the gate, you should immediately find us in the grassy area of the CASS grounds.
Volunteers should be wearing either "Project Humanities" shirts or pins.
There is usually some pre-setup taking place just before the event, then an orientation at the beginning of the event.
If you don't see an obvious place to jump in and help, or if you have any questions, seek out an experienced volunteer or Dr. Lester.
Community Partner - ASU Project Humanities
About ASU Project Humanities
Facilitates the regular bi-weekly volunteer outreach activity - Service Saturday.
Website: https://projecthumanities.asu.edu/

Project Date
Jan. 28, 2023
Project Locations and Shifts
Central Arizona Shelter Services (CASS)


1206 W Madison St




Phoenix

,

AZ

85007
7:30 - 9:30 a.m.
(7 spots available)
Project Coordinator
Volunteer registration is closed.
If you would like to volunteer, please contact Jon Janetsky at jonjanetsky@cox.net or (602) 295-6158 .
---