Home / Kzoo Spartans - Kalamazoo Loaves & Fishes Q4
Kzoo Spartans - Kalamazoo Loaves & Fishes Q4
Hosted by KZOO Spartans.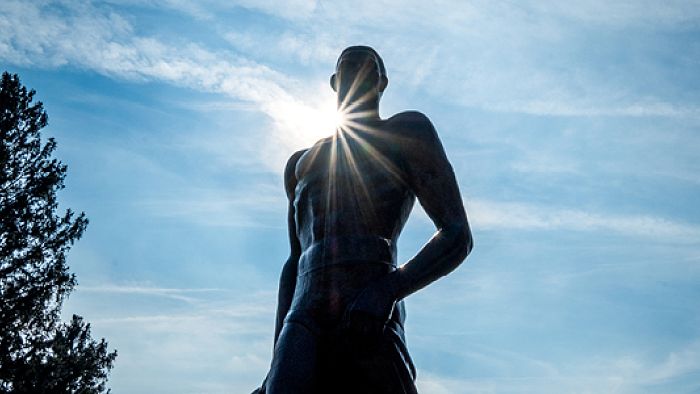 Alumni Club/Affinity Group

In-Person

Food Service/Distribution
2 of 8 volunteers have pledged their time
---
Project Description
Please join us at Kalamazoo Loaves & Fishes for a group volunteer project. Children are allowed to attend but must be accompanied by an adult. Close-toed shoes are required for safety reasons.
Projects may include but are not limited to:
Packaging boxes with nonperishable food items for distribution throughout our pantry and home delivery network
After/Weekend school bags for local grade school children
Sorting and packaging vegies/produce
Filling boxes with nonperishable food for some of our senior programs
Community Partner - Kalamazoo Loaves & Fishes
Kalamazoo Loaves & Fishes Accommodations
Must be 8 years or older
Children under 18 years must be accompanied by an adult
Close-toed shoes
About Kalamazoo Loaves & Fishes
Kalamazoo Loaves & Fishes got its start in several downtown Kalamazoo congregations in the early 1980's. A group of individuals recognized that their neighbors were struggling to put food on the table so they took up the charge to fill the food gap. What they didn't know at the time is that their initiative to lend a hand would have a profound impact on our community. Today, those efforts have grown into an organization that, while no longer religiously affiliated, welcomes people of all faiths. With help from people of all beliefs and backgrounds, we provide an average of 700 people with groceries each day.

Kalamazoo Loaves & Fishes is a 'Food Bank Plus.' This means that we acquire food through donations and our pennies-on-the-pound purchasing power, and distribute food at 77 distribution sites throughout Kalamazoo County via our five food programs.
Project Date
Dec. 8, 2023
Project Locations and Shifts
Kalamazoo Loaves & Fishes


901 Portage St




Kalamazoo

,

MI

49001
9 a.m. - 12 p.m.
(6 spots available)
Project Coordinator
---