Home / Walk MS: Lansing
Walk MS: Lansing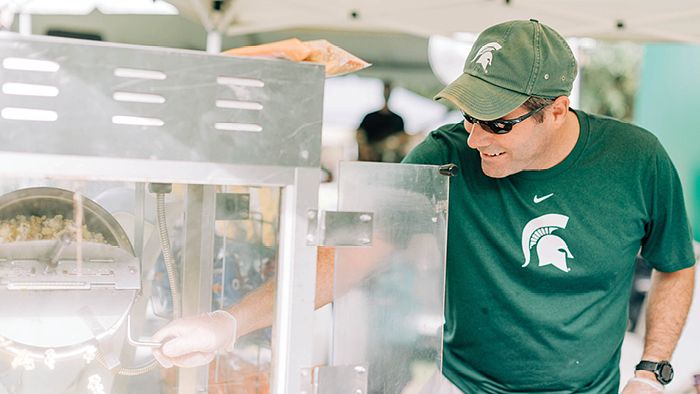 Other

In-Person

Community Development

Food Service/Distribution

Health/Medical

Other
0 of 40 volunteers have pledged their time
---
Project Description
We're looking for volunteers for Walk MS: Lansing! Walk MS Lansing takes place on May 6th at Lansing Lugnuts/Jackson Field.
Walk MS brings together passionate people from communities across the country to rally for a world free of Multiple Sclerosis. Our volunteers help us elevate these fundraising events into heartwarming and fulfilling experiences for everyone involved!
We welcome volunteers of all ages and ability levels. We have roles like T-shirt distribution, registration, food & beverage, and Spirit Team. Our events are family friendly and several of our roles can be seated if you so desire.
Come join the fun and see what Walk MS is all about!
To sign up or request more information, please either respond to this post or email me at abigail.higgins@nmss.org
Community Partner - National MS Society
National MS Society Accommodations
About National MS Society
The National Multiple Sclerosis Society exists because there are people with MS. Our vision is a world free of MS. Everything we do is focused so that people affected by MS can live their best lives as we stop MS in its tracks, restore what has been lost and end MS forever.

We are more than an organization. We are a movement. United in our collective power to do something about MS now and end this disease forever. The gathering place for people with MS, their family and loved ones, healthcare providers, volunteers, donors, fundraisers, advocates, community leaders and all those that seek a world free of MS. A place to connect and take action. In order to change the world, we mobilize all possible human and financial resources to achieve results.
Website: nationalmssociety.org

Project Date
May 6, 2023
Project Locations and Shifts
Lansing Lugnuts/Jackson Field


Jackson Field/ Lugnuts Stadium




505 E. Michigan Ave




Lansing

,

MI

48912
Various shifts available during this timeframe
6:30 a.m. - 2 p.m.
(40 spots available)
Project Coordinator
---