Home / Spartan Day of Service-Potter Park Zoo
Spartan Day of Service-Potter Park Zoo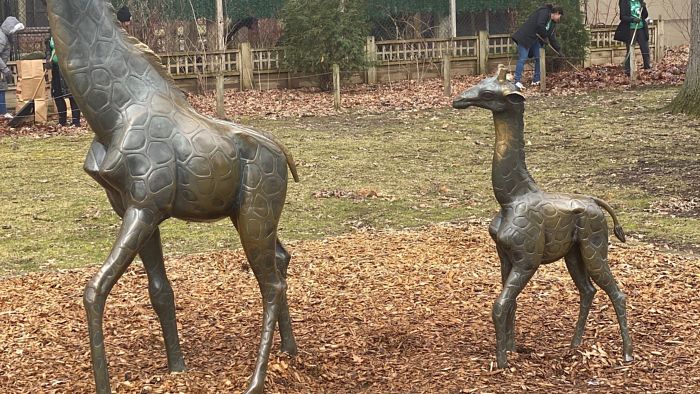 Student

In-Person

Animals/Pets

Other
33 of 30 volunteers have pledged their time
This project has reached its capacity.
---
Project Description
Boo at the Zoo is Potter Park Zoo's annual, fun-filled family event with fall-themed activities, bounce-houses, apple cider and donuts and more. They need the help of a lot of volunteers each day to make this zoo fundraising event a success by helping with games, passing out candy, or helping at cider and donuts stations. This event helps them advance their mission of "inspiring the conservation of animals and the natural world."
IMPORTANT INFORMATION
Check-In
All volunteers must register/check-in at the Spartan Days of Service kick-off event held in the Business College Complex, Room N130.
Transportation
All transportation will depart from the Business College Complex, and you must check in to find which bus is designated for your project. Upon completion of your service project, you will be dropped off at the Business College. Parking is available at the College of Law ramp, directly across from the Business College.
Meals & T-Shirts
During check-in and the program a light breakfast will be available to all volunteers. Prior to departure, volunteers can select a box lunch, and will receive a Spartan Days of Service t-shirt. Vegan and gluten free options will be available.

Schedule for the Day
8:00 a.m. – Registration Opens
9:00 a.m. – Welcome & Program
9:15 a.m. - Lunches & T-Shirts
9:40 a.m. – Load Busses
10:00 a.m. – Arrive at locations
2:00 p.m. – Volunteer opportunities conclude | Return to campus
Community Partner - Potter Park Zoo
Potter Park Zoo Accommodations
Additional registration or documentation required: https://form.jotform.com/210215545300136
Please list your group name as Spartan Day of Service. The Emergency Waiver must be completed by October 12th.
About Potter Park Zoo
Potter Park Zoo works to inspire conservation of animals and the natural world. They have been accredited by the AZA since 1986 and has received the prestigious AZA Quarter Century Award that recognizes Zoos and Aquariums for being AZA-accredited continuously for 25 years or more. They take pride in meeting and exceeding the standards set by AZA in animal welfare, veterinary care, conservation, education, guest services, and more.
Website: https://potterparkzoo.org/

Project Date
Oct. 14, 2023
Project Locations and Shifts
MSU Business College Complex


632 Bogue Street




Room N130




East Lansing

,

MI

48824
8 a.m. - 2 p.m.
(0 spots available)
Project Coordinator
This project has reached its capacity.
---