Home / Spartan Day of Service-South Side Community Coalition
Spartan Day of Service-South Side Community Coalition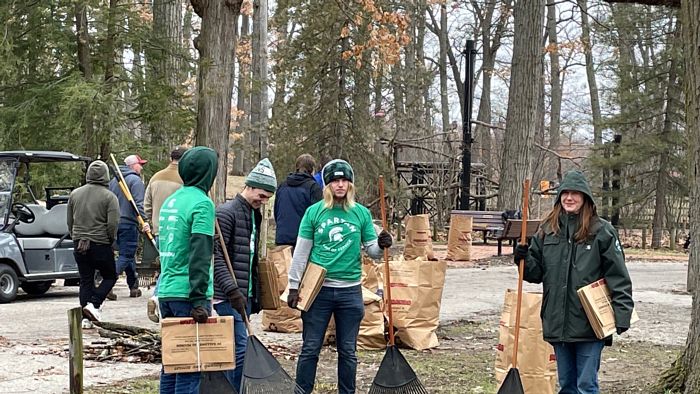 Student

In-Person

Seasonal Clean-Up

Social Issues
14 of 15 volunteers have pledged their time
---
Project Description
At the South Side Community Coalition, volunteers will assist in cleaning up the area surrounding the community center. This includes the playground and park, soccer field and trail, hoophouse gardens, and other areas around the building.
IMPORTANT INFORMATION
Check-In
All volunteers must register/check-in at the Spartan Days of Service kick-off event held in the Business College Complex, Room N130.
Transportation
All transportation will depart from the Business College Complex, and you must check in to find which bus is designated for your project. Upon completion of your service project, you will be dropped off at the Business College. Parking is available at the College of Law ramp, directly across from the Business College.
Meals & T-Shirts
During check-in and the program a light breakfast will be available to all volunteers. Prior to departure, volunteers can select a box lunch, and will receive a Spartan Days of Service t-shirt. Vegan and gluten free options will be available.

Schedule for the Day
8:00 a.m. – Registration Opens
9:00 a.m. – Welcome & Program
9:15 a.m. - Lunches & T-Shirts
9:40 a.m. – Load Busses
10:00 a.m. – Arrive at locations
2:00 p.m. – Volunteer opportunities conclude | Return to campus
Community Partner - South Side Community Coalition
About South Side Community Coalition
The South Side Community Coalition has served as a community center since 2003. They work to provide a social space for members, in addition to cultural and educational experiences for youth, families, and seniors in the south Lansing area. Some of their programming includes tutoring, food distribution, nutrition and health care forums, summer and after school youth programs, and garden clubs.
Project Date
Oct. 14, 2023
Project Locations and Shifts
MSU Business College Complex


632 Bogue Street




Room N130




East Lansing

,

MI

48824
8 a.m. - 2 p.m.
(1 spot available)
Project Coordinator
---